CEG offers small businesses the talent and connections to make the next big move.
Concept Equity Group was founded with a vision that growth-oriented small businesses should have access to the same kinds of financial and advisory resources available to big business.

With experience and connections, we prepare businesses for the growth they seek. We do this by closing the funding gap between entrepreneurs and investors. That mission is part matchmaker, part strategist and part makeover artist. In short, we understand what makes a business attractive to investors, and what kinds of investors are right for individual businesses.
How we prepare entrepreneurs:
Audit preparedness to meet with investors and recommend changes or additions that might improve results
Introduce strategic partners that fulfil company needs
Prepare executive summary and investor communications
Strengthen strategic positions
Develop pitch presentations
How we improve investor returns:
Favorable Midwest valuations
Improving success rate by
•  Experience and passion
•  Creativity to find solutions
•  Vetting and advising participants
Concept Equity Group Principals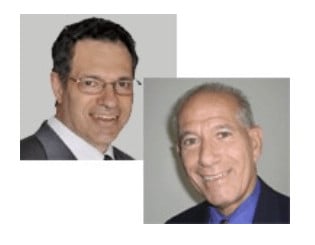 Len Bland  has extensive international business experience in leadership, sales, finance, and technology. He is a CPA, entrepreneur, an multifaceted strategist. If there is a solution to a business problem, Len will find it fast!

Loren Minkus brings over 38 years of broad experience with Motorola. He has expertise in corporate venture capital, private and public equity sales, business development, valuation, strategy, finance, marketing and much more.