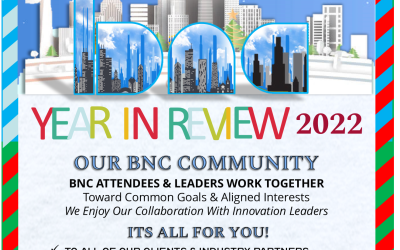 At the heart of our community, you'll find open minds and collaboration among innovation leaders. BNC attendees & leaders work together toward clommon goals & aligned interests.
OUR BETTER ANGELS Welcome to our first blog post! We call it "Our Better Angels" for two main reasons... Many in our community are angel investors. We operate transparently, we treat everyone we encounter with kindness and respect...
October 14, 2021 (Press Release) BNC VENTURE FORUM COMMUNITY INVESTS US$500K IN INNOVATIVE BILLBOARDS A BNC Venture Forum cohort made a US$500K seed investment in Innovative Billboards, whose new "Billboard in a Box" is disrupting the billboard industry Download PDF...